About Us
Band AF CrossFit is a non-profit, all volunteer, military CrossFit affiliate dedicated to bringing the wonder of CrossFit to Joint Base Anacostia-Bolling (JBAB) in Washington, DC. All who have access to base facilities are welcome to join us.
Band AF CrossFit is not endorsed by the Department of Defense and is not affiliated with the United States Navy, the United States Air Force, nor JBAB MWR.
We provide free CrossFit training by volunteer CFL1 trainers to the military community of the DMV.
Band AF CrossFit's WODs primarily take place on JBAB. WODs are open to all community and military members; however, base access is required to reach the facilities. We are unable to sponsor visitors onto base.
All participation in Band AF CrossFit programming is voluntary and scalable. Our programming goal is to challenge each individual at their current level of fitness and to increase personal performance safely. Know your limits and give it everything you've got. It will be fun once you can breathe and move again!
For more information about CrossFit, please visit the CrossFit Journal by clicking on the link below.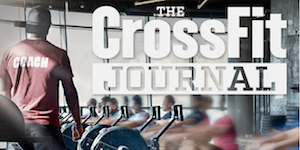 ---
How to Find Us
Our class schedule and location currently varies due to mission requirements and coach availability. Please check our Facebook page for the most up-to-date information.
---
Get in Touch
Band AF CrossFit
Joint Base Anacostia-Bolling
Washington, DC 20032
email: BandAFCrossFit@gmail.com
For the quickest response, send us a message on our Facebook page.
---
Send Us a Message
---
Copyright Band AF CrossFit – All rights reserved